Top 10 AI Trends in Marketing That Will Transform Businesses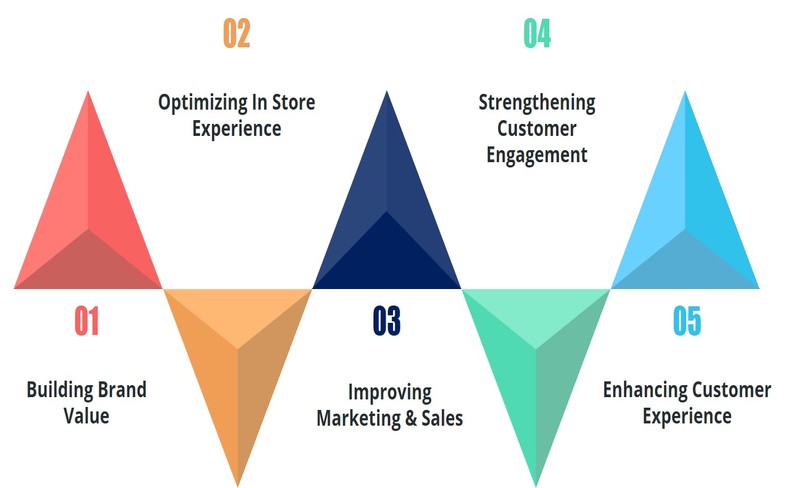 Top 10 AI Trends in Marketing That Will Transform Businesses
Artificial intelligence (AI) has been the most trending technology in this 21st century. The adoption and usage of AI technology across industries are growing rapidly. Businesses are thinking to enjoy the profits earned through implementing artificial intelligence strategies.
Have you ever think that machines can work like a human before AI introduction into the market? This will happen using AI systems!
Just imagine, when you surfing a website, you doubt using their service, so, how you'll get your doubt to be cleared. You have two options, one is that direct conversation with marketing people, and the second is automatic conversation. You know, an automatic conversation can save lots of time, you need not to call anyone.
AI-enabled marketing chatbots can clear all your doubts within seconds. They will respond 24*7. You can ask a query to AI-powered marketing Chatbot at anytime from anywhere in the world.
Every business is blessed to have such an interesting and amazing Artificial Intelligence technology in the market. Thanks to researchers and technology innovators for doing more developments to AI technology.
AI in healthcare, AI technology in manufacturing, AI in transportation, AI in e-commerce, AI in retail, AI in banking and finance, & accounting, and AI and sales, every business will modernize using Artificial intelligence technology.
In particular, as it brings automation and provides increased customer satisfaction and personalization, the marketing teams of every organizations will be benefitted with AI. Artificial intelligence and machine learning techniques offers more and more profits to marketing and sales departments.
In this blog, we put together a few significant AI trends that every marketer has to remember in 2020. Let's start!
AI Trends for Marketers
Many scientists are spending lots of time doing more advanced research on AI technology. And they are analyzing things that may happen over the next few years. However, no prediction engine that can give us the exact scope of Artificial intelligence growth in the future.
Today, Artificial Intelligence is in its beginning stage. It has no doubt that artificial intelligence will explore across businesses rapidly. Numerous AI applications and AI devices are highly adopting by automobile, healthcare, retail, E-commerce, education, especially marketing industries.
Now, let us discuss the top 10 trends that retail marketers should focus on in 2020.
AI Technology Trends for Retail (physical & online) Marketing
#1. Real-time Customer Communications
Many marketers will use Real-Time-Customer-Management solutions developed using AI technology to better manage relations with customers across various platforms.
#2. Enhance Retention and Brand
AI marketing helps marketers make better decisions from the insights delivered by AI machines. Insights into customer data help to retain them in a better way. In 2020, businesses are more concentrated on attracting new customers as well as retaining existing customers using the power of Artificial intelligence tools and AI apps in retail
#3. Target New Customers For Acquisition
Already Artificial Intelligence technology is using to predict customer behavior and analyze their conversion rate (based on offers). In 2020, the AI-enabled systems with more advanced features will find new customers across social media platforms and easily target them.
#4. Cutting-edge Predictive Analytics
With using machine learning and predictive analytics, marketers can predict what will happen in the future of marketing. Customer behavior, their interest, their need for products, everything will be analyzed and insights will be derived. Using these insights into customer's data, marketers can offer the best products @ best prices to acquire more customers.
#5. Personalize Content About Product Recommendations & Offers
It is one of the essential features of Artificial intelligence technology. In addition to automating tasks that are previously done by humans, AI can send personalized content for every people based on their search. This is the main reason why most of the marketers are using Artificial Intelligence technology. In 2020, the use of AI for sending personalized recommendations will be popularized tremendously.
#6. Sets Proper Time To Send Marketing Text

Artificial intelligence helps to identify the best time to send emails to customers to increase the conversation rate. This feature of AI in marketing helps you never shuffle of your emails as scrap.
#7. Make Marketing Teams More Operative & Well-organized
Nearly 96% of brands that are using Artificial Intelligence and at approximately 90% of companies that are moving rapidly forward with AI sat that AI technology is transforming their marketing team more operative and innovative.
As artificial intelligence is automating their tasks, the technology is saving time and allowing them to spend more time on performing innovative and profitable business tasks.
#8. Enable Voice-Assisted Search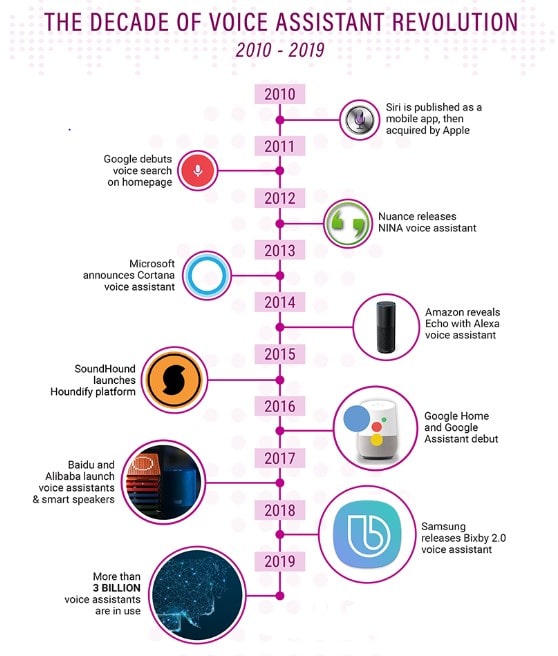 AI-enabled voice assistants are the future for marketers. Voice assistants such as Siri, Amazon Echo, and others can understand spoken language and respond according to the customers. The voice assistant revolution will get popularity very soon.
According to the research reports, it is estimated that the market value of AI-powered voice assistants will go beyond US$ 9 billion by 2023.
Top 10 ways how the best AI-based voice assistants change marketing?
Yields more web traffic
Emphasis on featured snippet
Improve conversion rate
Capitalize products/services/brands easily
Customer retention
Improves personalization and satisfaction
Offer outright marketing solutions
Saves customer time for typing long form queries
Quick response and seamless process
Improves sales and expands brand value
#9. Automate & Improve Sales Processes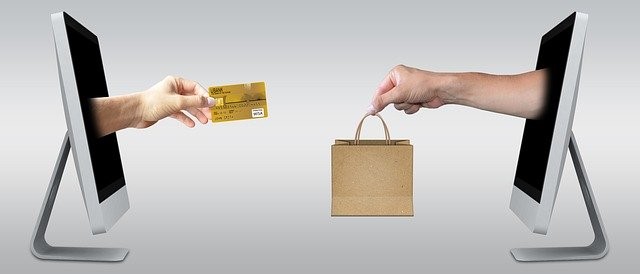 In 2020, nearly 30% of organizations worldwide will be utilizing Artificial Intelligence in their sales processes. AI algorithms can predict the profit for the upcoming quarter based on present financial metrics.
#10. Ensured Profits Gains With AI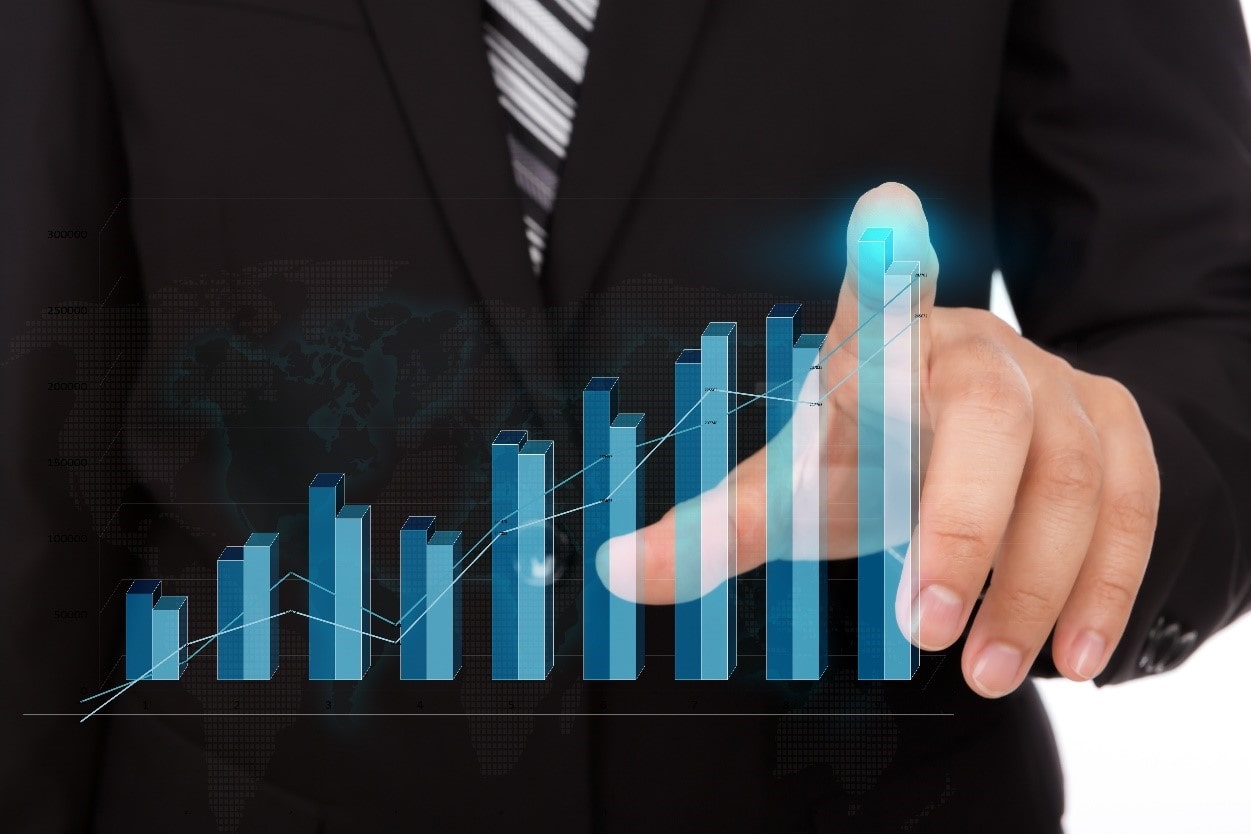 Artificial intelligence calculates and gets profits when leveraged across different companies within a single platform. In 2020, most businesses adopt AI technology and empower their business.