Why Your Business Needs A Mobile App?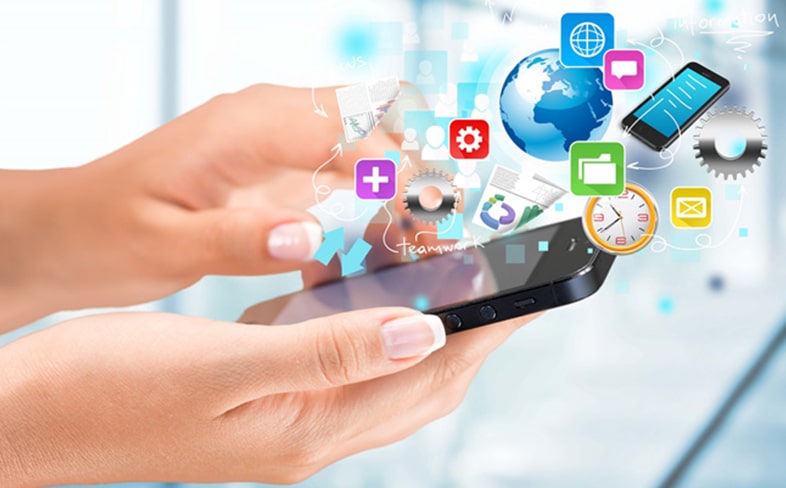 Usage of smartphone and androids are increasing year over year. As of researchers, there are 65% mobile users globally. Of the total, 53% are smartphone or android users. Besides, research also says that every mobile app user installs at a minimum of ten applications on their smartphones.
With built-in intelligent features, android and iOS apps are grabbing consumer attention. The figure below depicts the overall percent of installed apps per user.

How Are Mobile Apps So Beneficial For Businesses In This Digital World?
As the users and downloading rate is growing, companies are investing heavily in user-friendly mobile app for business. Without mobile apps, it is typical for a business to pitch in this competitive digital world.
Irrespective of the type of industry, every business should provide a mobility solution to its customers. Even small business needs a mobile app to sustain in this digital era. Businesses using smart mobile apps witness the flow of profits. This strategy helps companies to generate positive revenues and increased customers with ease.
Does your business really need a mobile app?
Now, you might be in a dilemma that whether your business needs a mobile app or not. I'm I, right?
For instance, if you run a grocery store, in this COVID pandemic, generating revenues offline is a little bit tough. Most of the customers are interested in online ordering to get all their essentials at their home convenience.
#1. Builds Brand Image
How a mobile app creates brand awareness?
The importance of mobile app for business in this modern environment is uncountable. Customers spent approximately 2-4hours on mobile apps like route navigation apps, entertainment apps, grocery apps, food delivery apps, and many more. It is the best way for a business to extend its market base.
Impressive mobile applications are quickly accessible and provide user needs at their fingertips. If you want your business to be in the digital race, it is only possible by offering mobile apps to customers. Thus, having a mobile app for business extends your brand awareness in the market.
#2. Online Marketing
To stand out from the crowd, you have to make a difference in your business strategies.  Mobile applications would crack this and benefits your business in attracting millions of customers online. Innovative and smart mobile applications ensure your business fruitful online marketing.
On the other hand, a business app store give price drops and discounts. The best thing is the apps notifies users regarding price drops alerts. It is another way to attract customers to login and buy products. So, mobile apps make everything possible and easy.
#3. Customer Satisfaction
The most significant reason why companies need to build a mobile app is for achieving customer loyalty. The smart mobile applications directly interact with your customers. Besides, apps also provide more personalization.
Moreover, unlike email campaigns or offline banners, in-app product promotions impact your customers to a greater extent. As a result, mobile apps benefit you in increasing the customer retention rate.
#4. Personalized Customer Service
Intuitive apps get everything at your fingertips. Mobile applications promote the brand to another level.
You might have experienced a long delay when you request a service to call centers. You will frustrate about holding the call for a longer duration. Mobile apps put an end to this time-wasting process. Thus, you can achieve the highest level of customer satisfaction.
#5. Increased Accessibility
The number of people who are using smartphones is tremendously high. It helps in increasing the accessibility of the business to the customers. It's impossible to reach each customer manually and let them know the services that are offering. A mobile app helps the business to provide services to their clients with ease.
#6. Get to know customer feedback 
To make your business run for years, you should maintain a genuine relationship with your customers. Mobile apps help customers in sending feedback or raising complaints regarding products and services.
A business can get real-time feedback from your customers using mobile apps and focus on what your customers are looking for. It could help a business to improvise its service portfolio.
#7. Analyzing Sales Data
Mobile apps also let businesses track which product has more demand with ease. Based on the data, a business can plan marketing strategies to get more sales.
#8. Overall, increased ROI
Mobile apps cut operational costs, offer personalized services, and increases the rate of customer retention. Finally, it converts customers into leads and generates revenues. Whatever your industry is, the ultimate goal of every business is to make profits.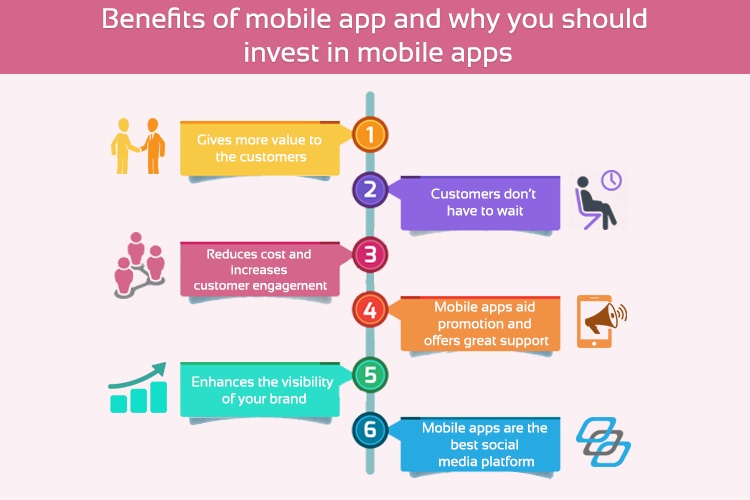 Advantages of mobile apps over traditional websites:
Have a look at the below metrics.
So, the above stats depict the importance of mobile app for business. 90% of mobile users spent their time on mobile apps, and only 26% of users search for a service on the website.  Since the mobile user grows, there is a possibility of getting peak revenues for a business.
Mobile App Market Growth
Mobile apps have made the life of an individual simple. The number of unique app downloaders is climbing every year. Herein, we have compiled a few stats of the growth of mobile application development. Have a look at them.

By 2023-
It is estimated that global app store consumer spending will climb to 92%
Mobile users will be expected to reach approximately 7 billion
258 billion mobile app downloads are expected by the end of 2023
Usage of mobile apps is estimated to increase by 57% in the next three years
75% of the increase is expecting in banking and tech app downloads
Conclusion
I hope this blog will be useful for businesses to have a good idea of mobile app importance. If you have plans to build a mobile business app, Hyena is a great partner for you. We develop user-friendly, hybrid, and native mobile applications using next-generation AI technologies. Our mobile app development team of technical experts has strong hands-on developing Android, iOS apps, Artificial intelligence, Machine learning, and IoT .
We deliver the most advanced AI-enabled mobile app to keep your business step forward in this digital world.