What Is The Best Facial Recognition Software That You Can Create Its Clone?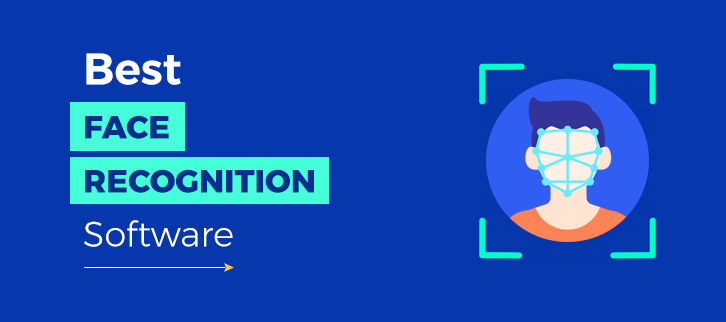 What Is The Best Facial Recognition Software That You Can Create Its Clone?
Advancements in technology are rapidly increasing to deliver more advanced and intelligent applications and devices to end-users. In this digital world, mobile face recognition applications are one of the biggest innovations of revolutionizing Artificial Intelligence (AI) technology.
Some facial recognition applications are best for photo editing, some are best to diagnose patients with genetic disorders, and others are useful for detecting cyber intruders. Such advanced capabilities of facial recognition apps are entertaining individuals to use and attracting businesses to invest.
Nowadays, most mobile phones like Samsung Galaxy A8 Plus, Oppo Find X, OnePlus 6T, Realme 2 Pro, and many more have built-in face recognition applications. Smartphone manufacturers are grabbing customer attention with such leading-edge technologies.
According to market research reports, the value of the global facial recognition market is USD 3.86 billion in 2020 and is expected to grow at a compound annual growth rate of nearly 15% by 2025. So, investments in face recognition mobile apps like FaceApp and its alternatives are a growth path for enterprises.
Being the best mobile apps development company in the USA and India, Hyena embraced the growing trend of face recognition software and aimed to assist companies in creating the best facial recognition apps.
If you are planning to invest in face recognition app development, in this article, we gave a list of the best face recognition apps that you can try in 2021.
Let's get started.
What is facial recognition app?
Facial recognition apps can identify human faces and objects when they are uploaded and scanned. AI-powered facial recognition technology identifies features of a face and remembers them for future reference. A few of the face recognition apps also give detailed information of distance photos or objects whenever they are scanned.

Most Popular Face Recognition Apps For Android & iOS
We all know that FaceApp, the tending facial recognition technology was launched in 2016 and is available for Android and iOS operating systems. It created a buzz in the market on its launch. With its intelligent AI capabilities, it stood as one of the best facial recognition apps on the market.
This intelligent mobile app is available on the Apple app store and Google Play Store, It is successfully crossed 100 million downloads.
Key Features of trending facial recognition app like FaceApp
App Rating
Google Play: 4.6
iPhone/iOS store: 4.7

AppLock is amongst the best face recognition mobile apps that are available on Google Play Store for free. It keeps your social media profiles and other mobile applications confidential. You can apply face lock to Instagram, Snapchat, telegram, and many other chatting and pre-built apps using AppLock.
As of 2020, it has nearly 10 million installs, and premium features of the face app are available at $0.99 – $199.99 per item.
Key Features of one of the best face recognition apps like AppLock
Hides confidential information, images, and videos
Random keyboard and invisible pattern lock features offer enhanced security
Profile and app background can be customizable
It can also use as a voice recognition app for security reasons
It runs seamlessly, even in offline mode.
App Rating

Blippar is also stood on the list of the best face recognition apps for android and iOS users. It is primarily designed for recognizing objects and is also ideal for recognizing human faces.
This brilliant AI app helps users learn from their surroundings. Users can scan whatever they want and get information about the products in seconds. For instance, if the users scan a logo, the app tells about the company name and other details of the brand.
The app acquired over 1 million downloads, and the free version is available on Apple App Store and Google Play store.

Benefits of versatile face recognition applications like Blipper
It can scan objects, places, animals, plants
Users can unlock the Augmented reality experiences
Help users learn more about unknown things and objects
Recognize human faces precisely
App Rating
Google Play Store: 3.1
Apple App Store: 2.3
With having over 100,000 installs, the Face DNA photo app is a popular face recognition app available for Android users. It is an ideal choice to unlock mobile and other security devices using the user's face.
The app scans many features of the face in seconds and authorizes users to access their devices securely. The best thing about this famous face recognition app is it detects faces that match sibling's faces with 92% of accuracy.

The best features of facial recognition apps like Face DNA Photo App
This Android mobile application can recognize and match different patterns of the nose, skin, mouth, ears, head, and several other parts of the human face.
Best for matching two Paternity, Sibling, Grandparent, Aunt & Uncle, and Deceased person's DNA testing.
Intelligent in-app algorithms let users endorse the relationship between family members.
The app uses 68 different facial points for comparing the features of two faces.
App Rating
MojiPop is one of the popular facial recognition apps used for creating personal emojis in minutes. It is developed by the best hybrid mobile apps development company in the UK. It has 1,000,000+ downloads as of 2020. Users can create a cartoon or animated stickers of their faces instantly and can share in one tap.
The application is available for iOS and Android platforms. It is free and users can also avail premium packages ranging from $0.99 to $1.99.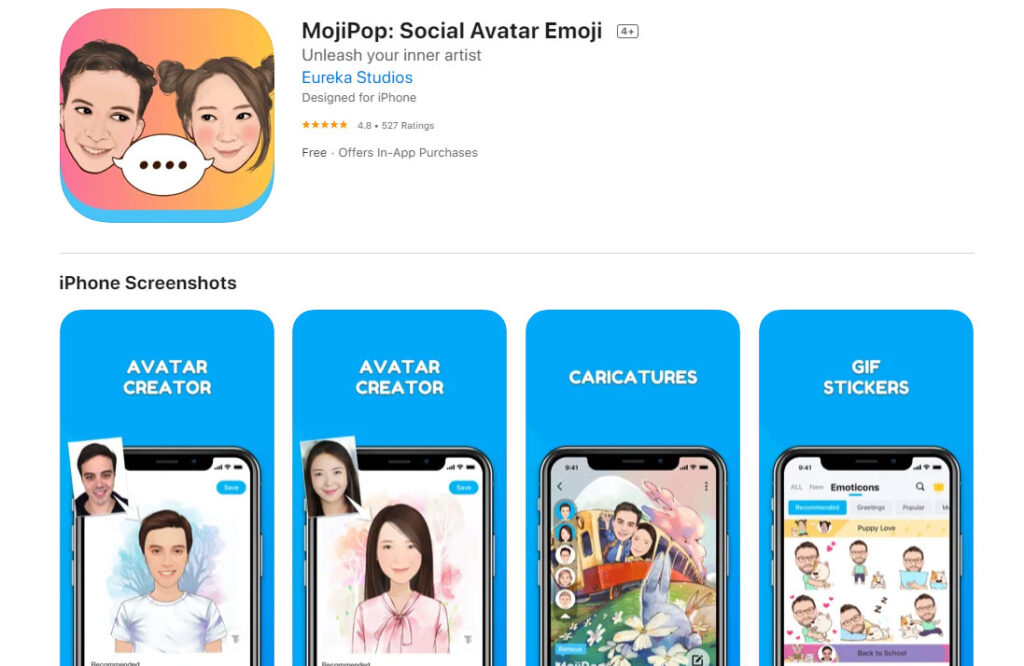 Notable Features Of Face Apps
Users can create funny gifs and characters
Availability of thousands of free caricatures and animated stickers
App availability in 58 languages making it multilingual face recognition app
Users can add glamour and change backgrounds to selfies
It is easy to convert stickers to device compatible formats 
App Rating
Google Play Store: 4.4
iOS App Store: 4.6 
Luxand face recognition application is another big AI innovation. It is one of the most trusted applications for brands and enterprises around the world. This application is ideal for face recognition, biometric identification, and surveillance purposes.
The app is mostly by brands like Samsung, LG, Philips, and also the USA Defence sector for investigating Cyber Crimes.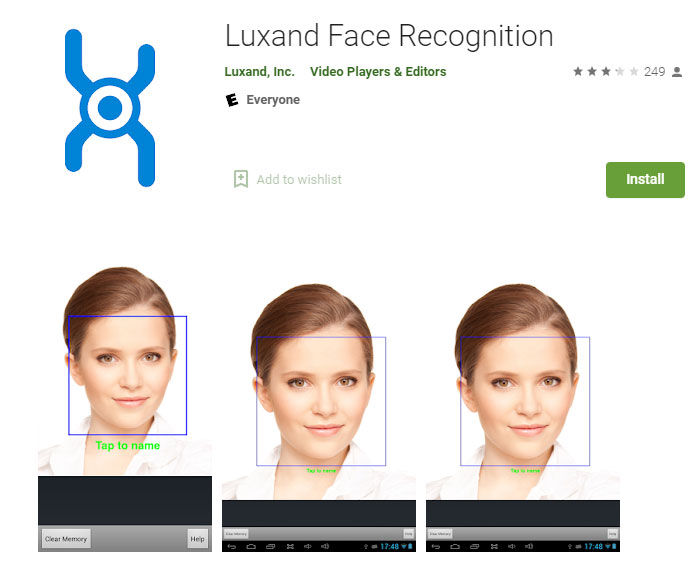 This application is free for trial use, and later the user needs to subscribe for $9-$499/month.
Hyena, the best Android apps developer, can develop Luxand-like facial recognition apps. Talk to our AI app development consultants to know the development cost of the best face apps like Luxand.
Significant features of Luxand like the best-in-class face recognition app
The app can memorize faces for future references
This intelligent face recognition software detects nearly 70 unique facial features
Capable of recognizing faces in live video streams and can authenticate user profiles
It enables users to add names to images
It can detect faces as fast as 0.00154 seconds
App Rating
Android Store: 3.2
iOS Store: 3.7
Face2Gene is one of the best face recognition apps developed for the healthcare sector. It facilitates healthcare experts to perform precise genetic evaluations and assist in discovering genetic abnormalities of humans.
The face recognition app development improves the confidence of clinicians by highlighting genetic disorders and variants.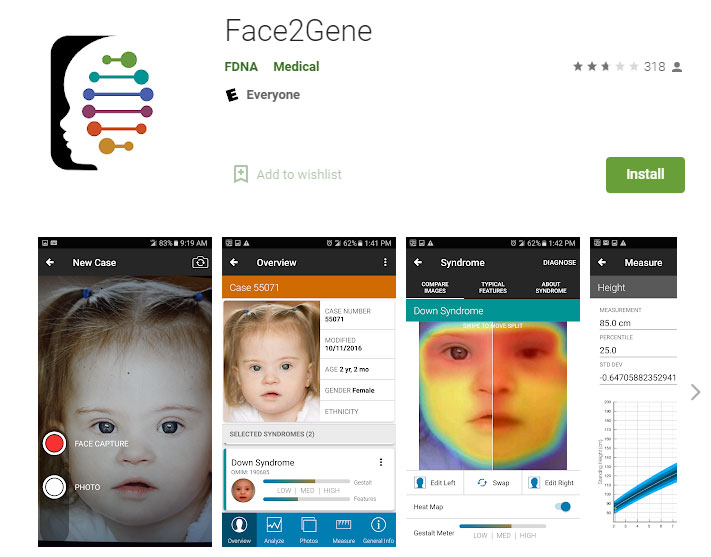 The best features of highly-installed face recognition apps like Face2Gene
Detects dysmorphic facial features
Discover various syndromes with ease
By entering genomic information, users can get precise data about health
Users get frequent alerts on their cases
Physicians can share cases in group forums
Hyena, a top mobile apps development services company, with vast experience in face recognitions apps development, can create best-in-class mobile apps with attractive UI design and high-speed page navigation.
Get a free quote for your face app development project!
App Rating
On Android app store: 2.7
On iPhone app store: 2.4
Nowadays, many academic institutions and corporate offices are using Railer, the best face recognition attendance app. It is one of the best face recognition apps used for tracking employee log in and log-outs.
It is available in both iOS and Android stores for free.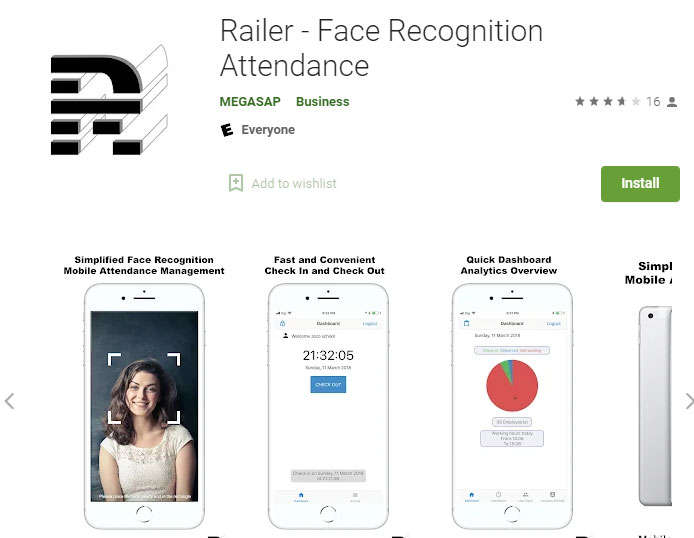 Top-notch feature of the best face attendance app
Employees can do a zero-contact login & logout with faces
Users can self-check in & out.
The HR team can track employee leaves and attendance without hassle.
The app sends push notifications, analytics & reports on attendance.
App Rating
Google Play Store: 3.7
Apple App Store: 4+
Which Companies or Industries A Beneficial From Face Recognition Apps are Useful?
Facial recognition apps development is gaining momentum and becoming popular in all business verticals. Here we have listed which industries will benefit most by investing in face recognition apps development.
Education Industry: To track student's attendance
Retail Sector: To scan shopper's facial expressions for improving the in-store shopping experience
Marketing& Sales: Based on age and gender, marketers can send more personalized product recommendations to a targeted audience.
Healthcare: As we discussed, facial recognition applications are best to discover genetic syndromes and other facial abnormalities.
Entertainment: Apps like Snapchat, My Heritage, and others use advanced face recognition techniques and facilitate users to edit their photos and videos.
Final Words
Here are going to conclude our facial recognition software topic. They are used for entertainment purposes, professional purposes, and marketing purposes. If you are looking for the best face apps development company, Hyena is your right choice.
Hyena, the best mobile apps development company in the USA, uses the potential of the most advanced AI technologies for creating user-friendly, customer-centric, and enterprise-centric mobile applications for android and iOS.
Let's talk today and we give life to your app idea!