Is Java Good For Android Mobile Apps Development?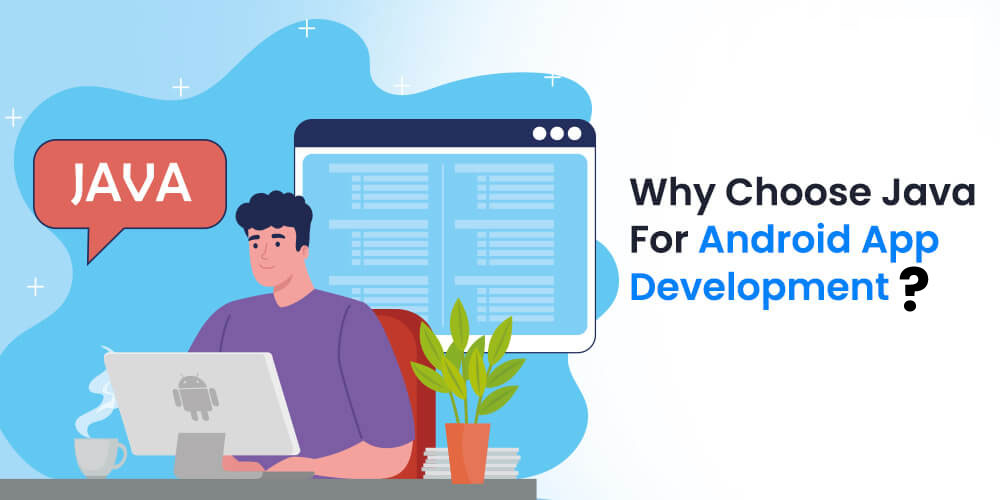 Is Java Good For Android Mobile Apps Development?
100% yes. Java programming language is one of the most accepted languages for mobile apps development. It is the first choice of mobile app developers to create native android mobile apps and web apps.
Its platform independence, libraries, easy to write, compile and debug features, high security, and cross-platform capabilities making it an ideal and the best programming language for web and mobile apps development.
Why Is Java Declared As Official Language for Android Development?
Though its initial version is released in 1995 was for web applications development, its robustness, code simplicity, and community support made it the most popular programming language for mobile app development.
There are more other reasons why java is used for android development.
Before executing the Android code, it needs to be compiled several times to optimize the code for ensuring better performance. Java's platform-independent or architectural neutrality feature makes the code run on different platforms.
These are the topmost significant reasons behind the increasing use of Java for Android Apps Development.
Herein, we have also gathered a list of the best mobile applications that were developed using Java language. If you are looking to invest in mobile apps development using Java, we help you in cloning or developing on-demand or trending android mobile applications using Java.
Most Popular Android Mobile Applications
Spotify
Spotify is one of the best music streaming app developed with Java. It allows the users to stream unlimited music from nearly 13 million tracks. Users can listen to music and podcasts in multiple languages.
It also enables users to search albums/songs/podcasts and share the playlists with simple clicks. The best feature of this trending and the best android app is it runs seamlessly on offline mode.
Users of Spotify can stream and save music files to listen and listen to them in offline mode anytime without any mobile data. This feature of Spotify helps users to listen to their favorite music on the go.
Moreover, with its partnership with Facebook, Spotify enables listeners to play music or podcasts directly from their social networking platforms.
These features making Spotify the world's popular music streaming app that draws the attention of nearly 40% of music lovers. The free version of Spotify is also available on the Apple app store for iPhone/iOS users.
As of August 2021, this Swedish music streaming application has 158 million premium subscribers and approximately 356 million active users per month.
Hyena, the best mobile app development company in the USA, can develop Spotify-like ultimate music streaming app for Android. Let's Talk!
Recommend To Read: Best Android Apps That Ensure Thrilling Experience In Offline Mode 
Twitter
Twitter is a trending social media platform that allows individuals, celebrities, government bodies to interact and share their views. It was launched in 2006 and popularized as a perfect social channel for news sharing, debate, and interaction with connections. Here are the significant features of Twitter-like popular social media apps for android.
Tweet, Retweet, Reply to Tweets, Share, or Like
Search trending content using hashtags
Share web links, photos, and videos
Build networks of people
Profile customization
Tweets with hashtags
Stay tuned with news content, etc.
As of June 2021, Twitter has 206 million daily active users across the world. The USA is the most popular location, with approximately 73 million active users during the year.
This on-demand social media and microblogging app was developed using Java for its android version development. Since JAVA code runs seamlessly across devices, Twitter used Java for its android app development requirements.
Do you like to know the cost of Twitter-like social media #mobile apps development? Get in Touch!
Cash App
Cash App is the best mobile payment and investment service app that allows users to instantly send or receive money from other app users or bank accounts.
It is the best mobile platform to track stock prices and buy highly profitable shares in top companies. The app also allows users to buy, sell, or invest in stocks at a zero-commission rate.
App users can also be eligible to get a free virtual Visa debit card (Cash Card) that makes online payments smoothly. The app also offers instant discounts on using Cash Card at stores, websites, apps, and restaurants.
This mobile banking app used Java for its android needs and cutting-edge encryption and fraud detection technologies to ensure the safety of the users' confidential finance data.
Currently, the app has over 50 million customers and has got 4.6/5 app rating. The app's free and paid versions are also available to download from Apple App Store.   
Netflix
Netflix is the global largest entertainment app to stream and watch movies, TV shows, web series, and documentaries. It used Java programming language to write code. It has 1,000,000,000+ downloads yet and got a 4.3/5 star rating in the app stores.
App Features:
Users can search and watch TV shows, movies, favorite videos instantly
Netflix sends personalized recommendations based on the user's watch history.
Users can create and manage five profiles for an account.
Push notifications on new episodes and movie releases.
Download and save titles to watch offline
Availability of a huge content library that meets the needs of all genres.
Great device compatibility
Premium subscribers can watch content in 4K resolution and experience videos in vivid colors.
These are a few mobile applications that were used Java and got featured on app stores. Hyena has vast experience building android apps using Java and Kotlin. We also specialized in developing iOS/iPhone mobile apps using Swift and Objective-C languages. 
Want to Know How much does Netflix cost?
Conclusion
The Java programming language will hold its popularity for android apps development in the years ahead. As we discussed, Android app development companies will give the highest priority to Java for native software development.
However, Kotlin will also continue to be one of the best programming languages for android application development. It is gaining grip in the Android app development market.
We, at Hyena, one of the top android apps development companies in the USA, use Java language for Android development. Our team of skilled java developers have better traction on this high-level programming language and deliver top-notch mobile apps for enterprises across diversified verticals.
Get in touch to know more about Hyena's Android and iOS apps development services.