Education Apps Can Create Great Business In The Pandemic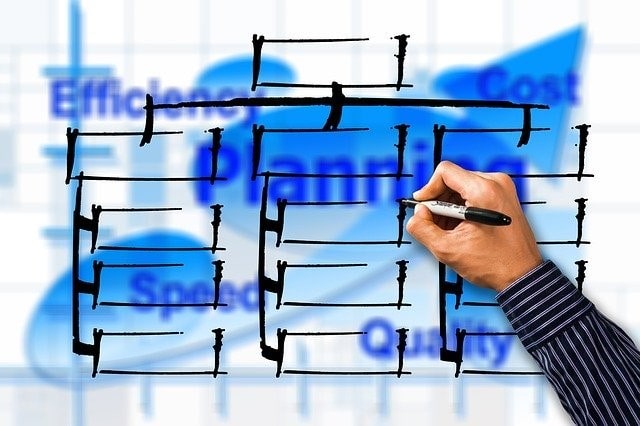 Education Apps Can Create Great Business In The Pandemic
Education App Development Trend
When we open Google Play Store or Apple app store, we probably see WhatsApp, Facebook, Snapchat, YouTube, Messenger, and Instagram as top social media apps in the recommended list. Later, gaming, entertainment, healthcare and fitness apps, online shopping apps, and photo or video editing apps would stand in the next leading positions on the app store home page.
The craze, demand, and downloads of these applications would be immeasurable and never goes down. We don't find any educational app or e-learning app in the list of the most downloaded app category in the past.
But, the situation has changed and the demand for the best educational apps is on the rise since the outbreak of COVID. Powerful mobile teaching assistants like Classroom and Schoolwork like apps for iOS/iPad have stood in the #1 position in the most downloaded app category during 2019-2021.
Rarely, the educational platforms will appear in such positions and beat the completion raised by social media, online chatting, gaming, and entertainment apps. The COVID pandemic across the global situation has made this possible. Protocols released by the governments such as sudden lockdowns and social distancing were all switched offline educational environments to digital to control and break the infection spread.
Education applications or online learning apps are helping learners to learn the desired courses or academic subjects from anywhere at comfortable timings. From primary, secondary, and college boards to universities, all are offering virtual teaching services to aspirants.
On top of it, the best educational apps for Android and iOS like Byju's, Coursera, and Brainly are helping learners and students grab as much information related to the tough academic subjects and professional IT courses as they need digitally. These apps are offering top-notch online learning ways by enlisting a community of experts who can teach subjects in a very curative way.
According to a market survey, compared to physical sessions, e-learning apps are enhancing the teaching and learning experiences of instructors and students. The best educational apps for Android and iPhone are promising better learning experiences for learners and ensure outstanding business results for service providers. Simply, mobile education platforms have brought innovation across learning systems.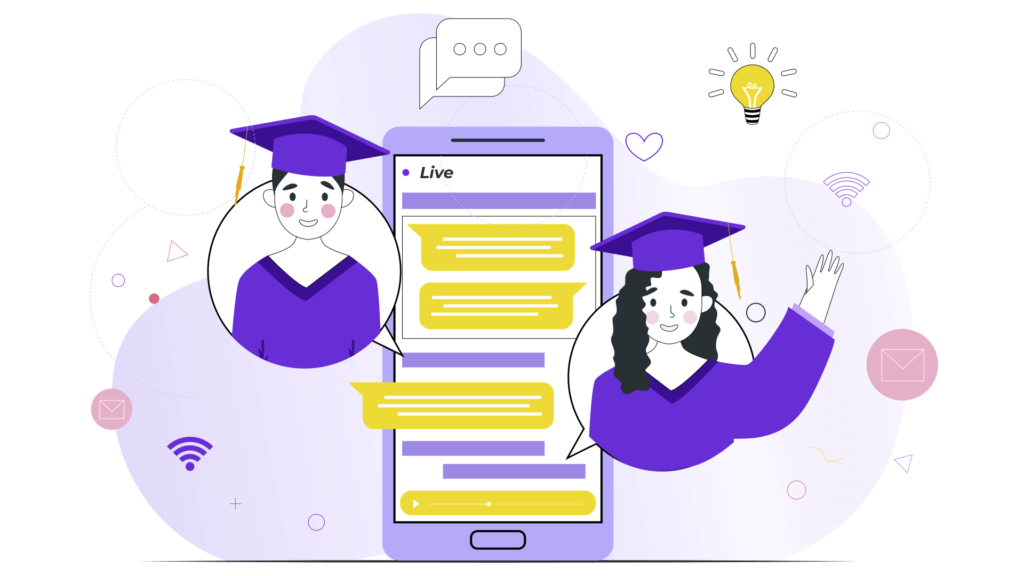 In this current mobile environment, E-learning app development will create a profitable business for educational institutions and mobile app development companies too.
If you are looking to hire the best mobile app development company USA for creating an interactive and collaborative online learning app, this article would help you. Herein, we have compiled a list of a few tips to make your new mobile educational app efficient and successful. 
Get a free app development quote!
Core Benefits Of Educational Apps
A crystal-clear view of why educational apps are gaining popularity in the market. 
Educational apps offer convenient learning ways
The best e-Learning apps provide deep subject knowledge with visual presentations.
Popular E-learning apps for android and iPhone offer 24*7 access to content.
Mobile educational applications act as performance trackers and play a vital role in improving grading.
High-quality education is accessible for all students, even from remote locations
Improves self-learning ways
Availability of study materials and video concepts makes the educational apps more helpful.
Education apps assist students in improving learning progress.
Education App Development Might Be Unprofitable If You Ignore These Points
Here are a few best thoughts that assist custom mobile app development companies USA in making the e-learning app development process agile. Besides, the tips below would also help mobile app developers create best-in-class mobile apps for education sector.
Enable Your Education App With Both Audio And Video Features
The number of available E-learning apps for Android or educational apps for iPhone is increasing day by day. Education academies are investing in mobile app development to run their business smoothly.
But, if you want your education app to compete in this digital era and list the best e-learning apps (Android/iOS), integrate audio and video features in your application. Video enablement allows learners and instructors to communicate and share views and clarify doubts in a face-to-face conversation. It will enhance app experiences and improve personalization.
Visual Representations Of Topics
Students might fail to recall the concepts that were taught through audio sessions. But, visual representations will inject into their brains and never let them forget the topics. Pictorial demos on subjects will help learners better understand the topic deeply.
Hyena.ai, the best Android app development company USA, with a team of custom Android app developers offers bespoke mobile apps for education sector. We also offer iPhone app development services for brands, enterprises, and startups.   
Get a free app quote for android app development!
Make Sure Your App Supports Multiple Languages
Make sure of developing an educational app that offers your users quick access to the app content in multiple languages at their convenience. If you are looking to globalize your app, then education mobile app development with multilingual functionality is the best option for you.
The best mobile apps for the education industry like Coursera, Lynda, and Babbel offer educational content in multiple languages. It will improve app localization and increase brand credibility. Hence, the development of multi-language educational apps is best to measure the success of a business.
Hyena creates education apps that give your users the flexibility to easily translate the app content according to their needs and comfort.
Go Through Drawbacks Of Competitor Apps
Before starting the mobile app development process, app developers and organizations should do thorough market research and analyze the pros and cons of new app development.
This market analysis will help Android and iOS app development companies USA gather all required information to build education apps with a unique set of features and functionalities.
Select The Best Education App Category
It is a key factor to select the best category for developing iOS and Android education apps. Here are a few significant types of e-learning apps such as:
Professional IT courses learning app
E-learning apps for preparing for competitive exams
Mobile educational apps for learning new languages
Mobile apps for improving aptitude skills
Educational apps for Android and iOS for developing vocabulary
Online learning apps for playing piano like musical instruments
Mobile educational apps for improving soft skills
Selecting the popular educational app category is an intelligent and profitable strategy for organizations. Don't ignore in uploading high-quality content according to your business niche and the needs of your targeted audience. It will let your application report more downloads and get positive feedback. 
Develop apps and boost your brand value across the largest online community of e-learning!
How Can Businesses Create Money From Education Apps?
Driven by emerging digital trends in coupled with the COVID situation, e-learning apps are gaining grip now. Organizations across the education sector are seizing the opportunity, hiring custom software and mobile application development companies, and creating flourishing apps to capitalize on the market trends.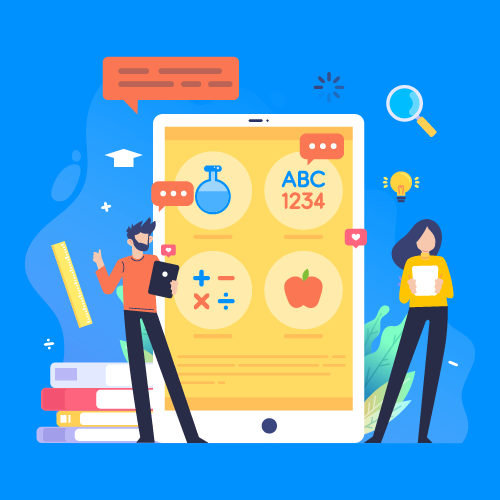 Here are a few educational app monetization methods that help businesses to increase business profits.
Best Ways To Monetize Educational Apps 
Promoting paid advertisements of various brands on your educational app
A paid subscription model to specific content would generate bigger business through apps.
In-app purchases: offer advanced app functionalities at an extra cost.
Refer and Earn program: This app monetization strategy will extend the brand name to a broader audience base without putting any budget for promoting the brand.
Commissions on conversions
These are possible ways to monetize an education app and ensure its success financially.   
Do you have any education app development ideas?
Let's hire our best native mobile app developers in the USA and launch your dream app soon!