How Mobile Apps Modernize Businesses In Digital Era?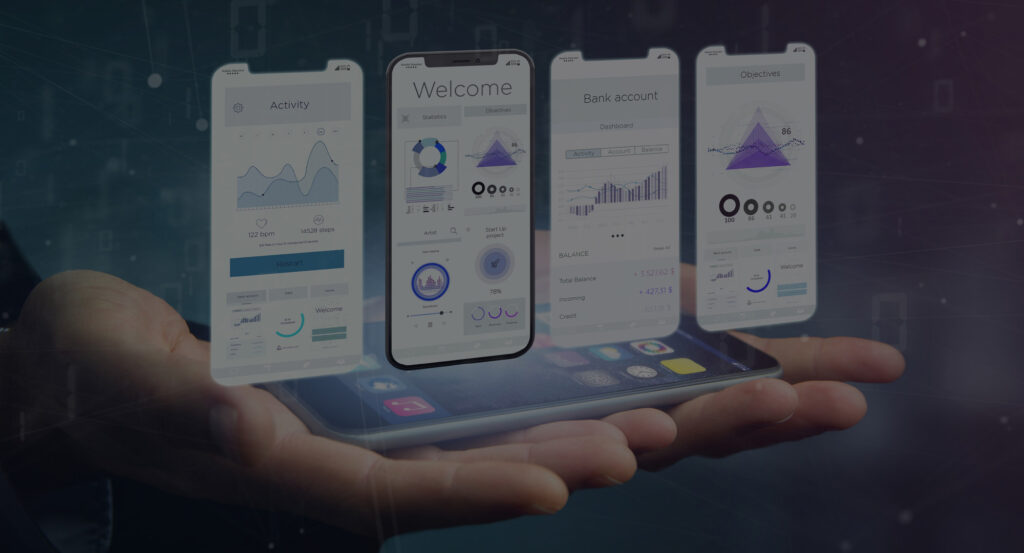 How Mobile Apps Modernize Businesses In Digital Era?
The best way for business success in this competitive digital world is to achieve customer loyalty. In this digital world, if businesses follow the same traditional approaches, they will lose their audience base. They can't grab the users' attention. The targeted audience will be switched to other brands if you failed to engage them better.
Mobile applications are the best assets for enterprises of all sizes to remain competitive and reach more audience base digitally.
Leveraging the capabilities of the latest mobile technologies such as Artificial Intelligence (AI), Machine Learning (ML), Natural Language Processing (NLP), and Speech recognition technologies, mobile apps are helping companies to analyze the search behavior patterns and understand desired needs of individuals.
Since most of the population own a smartphone, companies can travel along with their audience base across the world digitally. Mobile app development would help companies to connect with their audience when they need their services.
It is the primary reason behind the increasing demand for mobile app development from all corners of the world. App development trends will increase exponentially in 2022 and the years ahead.
Why Mobile Apps Are The Best Revenues Sources For Companies?
People are not visiting physical stores or calling sales representatives. They are simply unlocking their smartphones to order products or services online comfortably with simple swipes.
Android mobile apps or iPhone apps provide faster, convenient, and quick access to brands, products, or services. 90 out of 100 people are using intelligent mobile applications for their needs.
Such increasing usage has become a growth opportunity for entrepreneurs, medium-sized enterprises, and even multinational organizations.
Since the past few years, investments in mobile app development have witnessed a significant rise. As aforementioned, startups and SMEs to MNCs across various industries (such as banking, manufacturing, retail, supply, and logistics) are investing in Android app development/iOS mobile app development.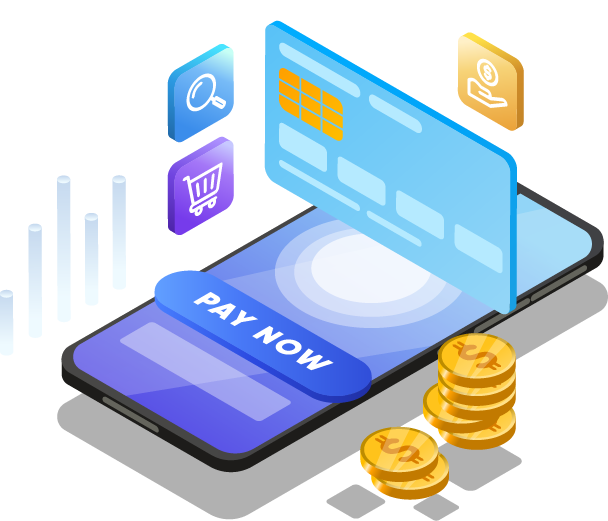 This app development strategy will assist companies in:
Refining old process
Delivering more personalized services
Stay in connect 24*7 with the audience
Increasing brand credibility
Optimizing customer retention
Reporting higher sales
Providing better customer experiences
Staying on top of digital competition
We have also gathered a list of a few significant statistics that let you know why companies are switching to iPhone or Android app development.
Significant Statistics That Justify The Mobile Apps Development Growth   
Since the COVID pandemic, enterprises across all verticals are re-modeling their business strategies. They all have begun to adopt mobile app development trends for accelerating digital transformation in their processes.
Here is the list of best mobile statistics that will provide an insight into the mobile app development market worldwide.
According to Statista, the number of mobile users worldwide stood at 7.1 billion in 2021. Such a big number will open up enormous opportunities for mobile app development companies and businesses in the next coming years.
In 2020, approximately 218 billion mobile apps have been downloaded worldwide.
Smartphone users are sending 92% of their time on mobile apps. Of which, social media and online chatting apps have occupied nearly 44% of the share.
Every smartphone user will use at least 10 mobile apps a day.
Nearly 70% of all digital media consumption is recorded through native mobile apps.
Approximately 20% of millennials open a mobile application 50 times a day.
50% of users are redirecting to marketplace or e-commerce websites through apps
70% of marketers are using mobile app platforms for connecting with their prospects and increasing customer retention.
It is expected that the total spending on iOS and Google Play Store will reach $200 billion in 2023
Mobile apps are expected to generate nearly $935 billion in revenues by 2023.
Banking and FinTech app downloads have witnessed a record level growth in 2020. The research reports say that nearly 4.6 billion banking apps have been downloaded during the year.
On-demand service apps like food delivery apps, grocery delivery apps, medicine delivery apps have witnessed 60% growth in Q42020 over Q42019.
In 2020, 30% of annual growth has been observed in online shopping apps like Amazon usage.
The research analysts say that nearly Instagram$2 trillion business is expected to generate through Instagram and Facebook like online chatting or social networking apps.
These stats say that the mobile app development industry continues to grow rapidly. There is a need for digitalization across processes to acquire more audiences. Organizations have to expand their strategies beyond existing patterns and marking channels to meet the expectations of mobile app users.
How Native or Hybrid Mobile Apps Are Transforming Business Processes?
Mobile apps are the most comfortable and convenient software for both companies and end-users.
Brands can deliver faster services.
Mobile applications ensure 24*7 accessibility to products or services of a brand.
For instance, food delivery apps allow users to select a restaurant, order delicious food, and get food at their doorsteps in minutes. The entire process can be done from their mobile devices.
Artificial Intelligence in Mobile Apps
AI in mobile apps development is a buzz now. Nowadays, with AI-based in-app chat features (ChatBots), mobile apps are working as human sales executives and improving customer experiences.
Using this AI-powered in-app chat facility, users can request desired services and get accurate responses in real-time instantly.
On the other hand, by adding AI-based speech recognition features in your mobile application, you can take user convenience to the next level. This advanced app feature will provide higher accessibility to app content. Rather than typing, users can use their voice for search and save a lot of time.
Hence, the benefits of AI technology in mobile app development are incredible. It will revolutionize the mobile industry and create the best ways to meet user expectations and enhance the brand value.
Enhanced Personalization
Personalization plays a vital role in accruing audience trust, convincing them, and building brand credibility. The mobile app can help businesses in analyzing customer data in real-time and sending personalized push notifications or messages about a product or service that they are searching for.
Such personalized push notifications will create better experiences and increase lead conversation rates.
Businesses can deliver location-based services.
It is another advantage of having a mobile app for businesses. Companies can capitalize on mobile apps by integrating location tracking services/GPS navigators into their applications.
Mobile apps with location-tracking features help companies provide advertise local content and improve user experiences.
On the other hand, location-based tracking functionalities in mobile apps would also play a vital role in sending personalized messages to customers.
Food delivery apps like Swiggy and cab booking apps like Uber are all developed with location-based services. These applications allow users to navigate the service providers on in-app Google Maps and track their arrival.
Accordingly, Social media apps like Facebook and online free messaging apps like WhatsApp application will also allow users to share pins and share their locations with their contacts.
Hence, location-based services in mobile apps let companies provide value-added services to your audience.
Are you looking to hire the best mobile app development company (USA)?
Connecting Mobile Apps
The Internet-of-Things (IoT) in mobile apps is a revolution in this digital space. Yes, IoT mobile app development is gaining momentum with the increasing use of smart home or office devices.
IoT apps make our lives comfortable and convenient. Users can manage or control all sensor-enabled devices from apps. For instance, using IoT mobile apps, people can control their smart ACs, refrigerators, and TVs at any time from anywhere. It has increased the download rate of IoT apps.
To grab this opportunity, tech companies are adopting IoT and developing innovative mobile apps that control all compatible devices.
Let's kick start the IoT-based mobile app development project and let your audience taste the digital experiences.
Conclusion
Heading into 2022, mobile apps are the key to success. Mobile application development will digitize your business niche, enhance user engagement, and let you deliver quick and secure services.
Mobile apps are also the best force for replacing human sales representatives. Further, AI-based mobile apps for Android and iOS will help companies make better-informed decisions by determining real-time analytics.
Though we have billions of apps across the Apple app store and Google Play store, there is still a wide-open space for new mobile apps. Mobile applications development helps you to stay on top of the digital competition.
Hurry Up! It's the right time to digitize your business.
Talk to our mobile app developers and get a free app quote right away!