Top 5 Mobile App Development Trends For 2022 & Beyond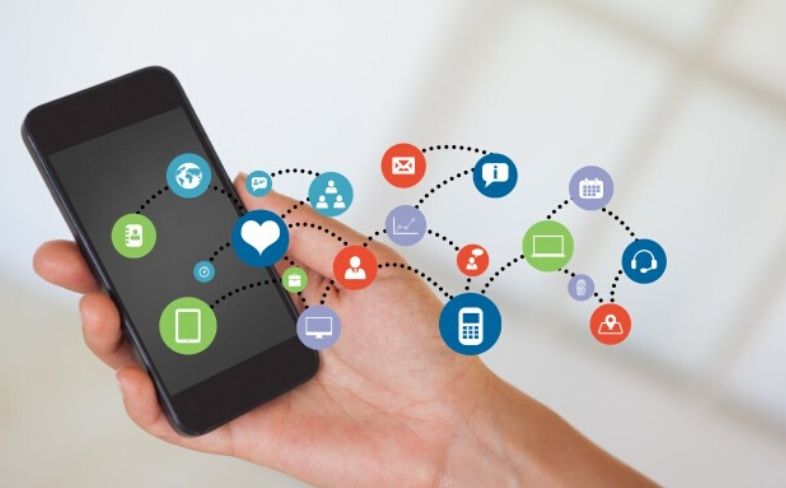 Top 5 Mobile App Development Trends For 2022 & Beyond
The mobile app development industry is one of the profitable sectors in this digital environment. Yes, in this connected world, mobile applications are completely transforming the business operating models.
The convenience and efficiency that they deliver are attracting smartphone users to install mobile apps for their desired purposes. From ordering food and groceries to medicines and on-demand services, people are unlocking their mobile devices, opening apps, and meeting their needs instantly.
Undoubtedly, the mobile apps development sector is growing at a rapid speed, unlike others. Even though in tough COVID-19 market conditions, the app development industry has set remarkable growth over the past three years.
According to Statista, businesses across the world have reported nearly USD 462 billion, USD 582 billion, and USD 693 billion of mobile app revenues in 2019, 2020, and 2021 respectively. The researchers are saying that the Android and iOS mobile apps are anticipated to generate over USD 935 billion in revenues by 2023.
Yes, the Android/iOS mobile app development sector will create goosebumps for enterprises in terms of stiff competition in the near term future. But, the mobile app developers or businesses have to adopt the fluctuating market trends to catch up with the users' hearts and to stay on top in the digital competition.
In this article, being the best mobile app development company USA, Hyena's expert mobile app development consultants have gathered a few significant app development trends that assist businesses to beat the competition in the year 2022.
Here we go!
Significant Mobile App Development Trends For 2022    
#1. Artificial Intelligence and Machine Learning Adoption
Artificial Intelligence (AI) and Machine Learning (ML) are the two biggest trends that buzz words in Android/iPhone app development over the past few years. These two most advanced digital technologies will occupy more space in the world of #mobile apps development.
Though 75% of today's mobile apps have been offering AI and ML-related intelligent services like virtual chatbot assistance and personalized product recommendations, the use of AI and ML in app development will be increased in 2022 and the years ahead.
Moreover, the role of AI technologies in the development of social media, on-demand service, and entertainment mobile apps is prominent.
For instance, FaceApp, the best AI mobile apps development for photo editing has popularized within a short span and generated millions of revenues. People are crazy about FaceApp. This is primarily due to its in-built AI filters.
Leveraging the power of AI, computer vision, and deep generative convolutional neural networks, this popular photo editing app allows users to transform their selfies into modeling portraits. AI-based face filters quickly detect facial features and convert them as per the user's desires.
Similarly, popular AI mobile apps like Siri and Google Assistant have also strengthened their presence in this digital world with their AI capabilities.
Further, by integrating ML and deep learning capabilities in applications, mobile app developers are doing wonders. They are helping businesses to analyze their audience behavioral patterns and market trends with ML applications.
Are you looking to hire a top AI app development company?
Recommend to Read: 8 Best and Trending Artificial Intelligence (AI) Mobile Apps
#2. High Demand For Wearable Technology  
It is one of the most important mobile app development trends to watch out for in 2022. Demand for Android and iOS wearable apps has progressively increased from all corners of the world. Smartwatches are the best innovation of wearable technology.
Driven by the advancements in wearable technology, now people can use their wearable apps for multiple purposes. They can track physical activities, monitor vital health signs, check mobile notifications, listen to music, meditation sessions, monitor sleep quality, and many more.
Spotify, Calm, Google Keep, and Cardiogram are a few best and popular wearable apps for mobile OS and smartwatches.
So, to face the intensified competition across the mobile apps development industry in the coming years, iPhone and Android mobile app developers and businesses need to be flexible to adopt and integrate wearable technology in applications.
Trust Us! Implementation of this app development strategy will offer you a seamless digital experience for your users.
#3. IoT-powered Mobile App Development
The Internet-of-Things (IoT) trend in mobile apps development has a bright future in 2022. The best IoT-based mobile apps for Android and iOS will help users remotely control IoT-enabled smart devices at any time from anywhere. This is where the demand for IoT mobile apps is increasing worldwide.
Your audience will enjoy accessing their smart devices with IoT mobile apps. Hence the integration of IoT technology in mobile apps enables users to access compatible devices from any corner of the world with simple taps on their smartphone screen.
With such flexible accessibility and value insights from sensor data, the use of IoT is expected to reach the sky limit in 2022 and beyond. Driven by the high demand for smart IoT devices, the demand for IoT mobile apps too will be expected to witness flourishing growth in the near term future.
If you have any idea, let's share it with the popular IoT mobile app development companies to get it live and increase your brand credibility in this connected digital world.
#4. Augmented Reality and Virtual Reality Tech Trends
Here is another significant mobile application development trend you never miss out on in 2022. Nowadays, virtualization or going digital is a core concept for businesses across all scales. Every enterprise is moving with a unique objective that is to bring intelligence in delivering products or services.
Augmented Reality (AR) and Virtual Reality (VR) technologies will help businesses offer high-quality digital services to their audience. These technologies are playing a key role in the development of gaming applications. Further, the use cases of AR and VR technologies in mobile application development are enormous.
Though, tons of innovations have been done by the technology leaders like Google and Apple are further on advancing the mobile apps with AR/VR. Recently, Google has a proposal to advance its Google Maps application by enriching it with an AR feature. This feature will assist users in navigating the lanes or routes with high-quality real images by enabling a mobile camera.
On the business values front, according to Statista, the global AR, VR, and mixed reality (MR) market size is forecast to reach USD 30.7 billion by the end of 2021 and will be expected USD 300 billion by 2024. Thus, the innovation using AR and VR will surge in the years ahead and ensure profitable business results for the AR or VR apps developers.
Approach the best Android app developers and create robust and scalable native mobile apps that ensure high performance.
#5. Mobile Payment Wallets
With the excess use of Android and iPhone devices, online payments or wallet payments have become a trend in the market. Moreover, to encourage contactless payments, people are using the best mobile  for paying for their purchases.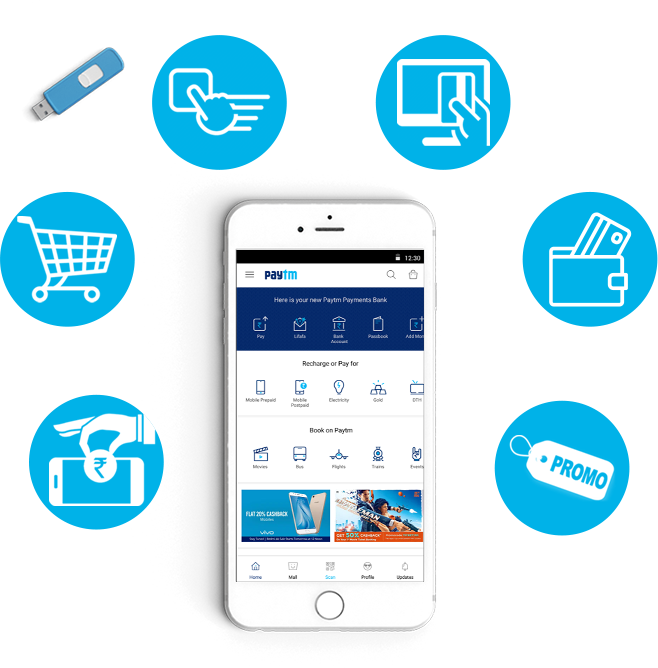 Google Wallet, Google Pat, Apple Pay, and Venmo are a few popular mobile payment service apps that have ginned popularity with their high-secured payment gateways. These top mobile wallet apps ensure a secure and convenient platform for money transfers and bill payments.
Since the demand is increasing, digital mobile wallet apps development will be like a key mobile app development trend in 2022.
Recommend To Read: How Much Does it Cost to Develop an e-wallet App like Paytm?
Similarly, Uber-like on-demand service apps development, instant apps, and beacon-tech enabled apps development will be expected to shake the mobile app development industry in 2022 and the years ahead.
Final Words
You will be surprised by knowing the available mobile apps in stores. As of June 2021, there are nearly 3.48 million Android apps and 2.22 million iPhone apps are available across Google Play and the Apple App Store.
No doubt, the mobile app development industry is going to sit on top of a hill. Since the usage of mobile apps increased, the future scope of android and iOS app developers will be bright.
But, be intelligent and consider the all above trends, and make your steps towards the development of the right application at the right time. To remain competitive in this emerging mobile app development space, your business has to come up with unique and user-friendly mobile apps developed with the latest technologies.
Hyena, the best mobile app developer (USA, UAE, India), has full potential to develop native mobile applications using AI, ML, IoT, and Blockchain technologies. We offer:
Native Android app development company
Native iPhone or iOS app development company
Web apps development services
Hire the best mobile app developers and request your desired app development services.