Which Type Of Mobile Apps Development Will Contribute To Growth Of Businesses?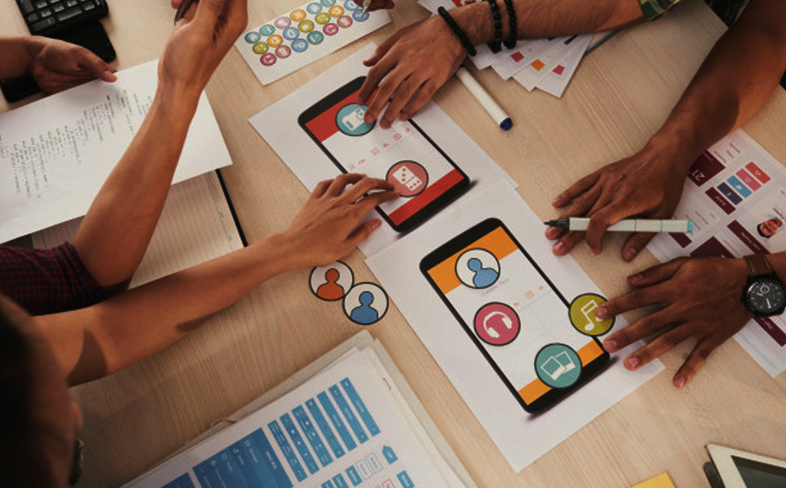 Which Type Of Mobile Apps Development Will Contribute To Growth Of Businesses?
In this digital era, implementation of traditional marketing approaches will not work at all to reach a broader audience base. If you hire marketing executives and promote your brand by knocking door-to-door, you cannot give tough competition to your competitors. Instead of giving profits, implementation of such old marketing strategies results in high operational and maintenance costs.
If this is the situation in the market, what is the best solution to reach more targeted customers and generate high profits?
Mobile apps development would be the right step towards business success and vision. As we discussed in many of our app development articles, mobile app development will accelerate digital transformation and let businesses reach their targeted audience online. Since out of 100 people, 90 people carry a smartphone in hand, the development of mobile applications makes your brand available to your customers when they need your desired services.
Based on the app development market trends, we have listed a few types of mobile applications that would help companies generate profitable outcomes. 
The Best Mobile App Category For Gearing Up Digital Revolution 
Travel and Transportation Apps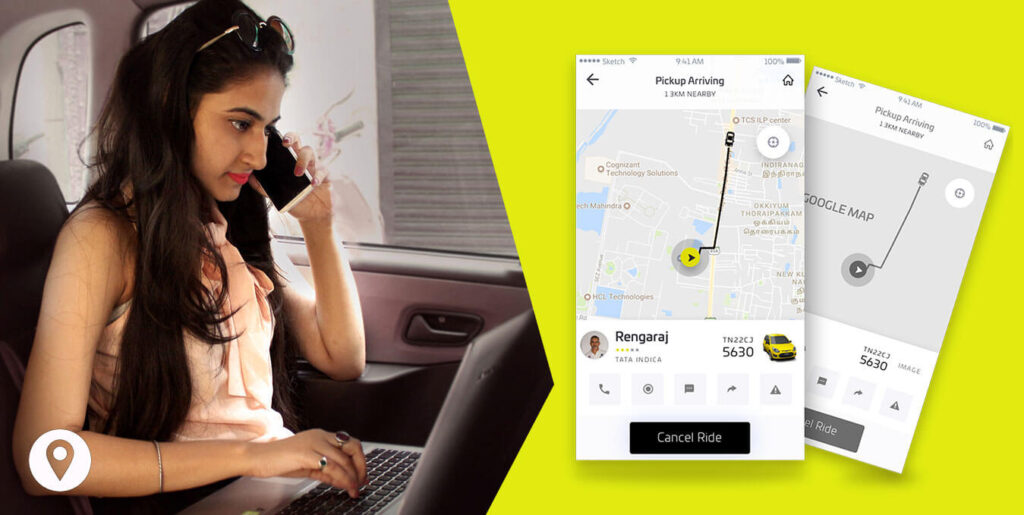 Uber and Ola like mobile travel booking apps allowing users to book and enjoy a secure and hygienic ride towards a destination without facing any difficulties. Thanks to technology.
On the other side, we also have a few hotel booking applications or trip booking apps that help us book places that match our preferences. Airbnb is one of the popular android/iOS mobile apps for booking hotels or places instantly and making vacation trips or business trips safe and blissful.
According to the industry reports, of total investments for mobile app development raised by industries in 2020, nearly 70% of demand has gone to travel apps. Of which, Uber has got recognition as a top travel booking application for Android and iOS in 2021. Followed by, Airbnb, Lyft, Ola are in the next succeeding mobile apps in the list of the best travel and transportation apps during the year.
If you are in the travel industry and exhausted with the completion, the development of an app like Uber in 2022 might ensure you profitable results. Hyena is a top travel app development company.
If you have a fear of the cost of developing a mobile app like Uber, no worries. We have vast proven experience in creating on-demand taxi or cab booking mobile apps and hotel booking apps for android/iOS at affordable prices.
Food Apps Are In The Second Position
Yes, on-demand food apps are in the second position in the list of the best mobile app development category.
Having dined at food courts is boring and sometimes cooking food at home is also a tiresome task. So, food apps are the best solutions for those who irritate and have no time to cook. The top online food delivery apps for android or iOS and likes to order and enjoy meals.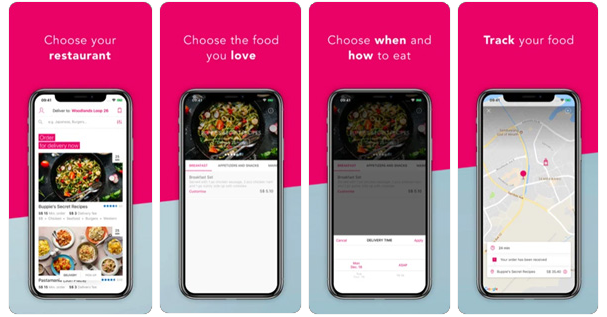 The demand for food delivery apps especially in the COVID season has increased at a rapid speed. It might be the unavailability of groceries or vegetables, or other cooking essentials, people during lockdowns were highly installed food delivery apps (Android/iOS) and ordered the food that they love.
Though the online food delivery market has occupied a very little percentage of the Food industry, people switching to food apps is attracting more investments for food apps development worldwide. Hence, the development of a food delivery app would be the best decision in 2022.
Recommend To Read: How Much Does it Cost to Develop a Food Delivery App?
Grocery Delivery Apps    
Grocery delivery apps development is another app category that will have a bright future in the global markets. Online supermarket shopping apps allow users to order their groceries from favorite supermarkets and get them delivered at doorsteps. Users can purchase various home needs from vegetables and groceries to the kitchen and leaving space essentials and enjoy contactless home delivery in minutes.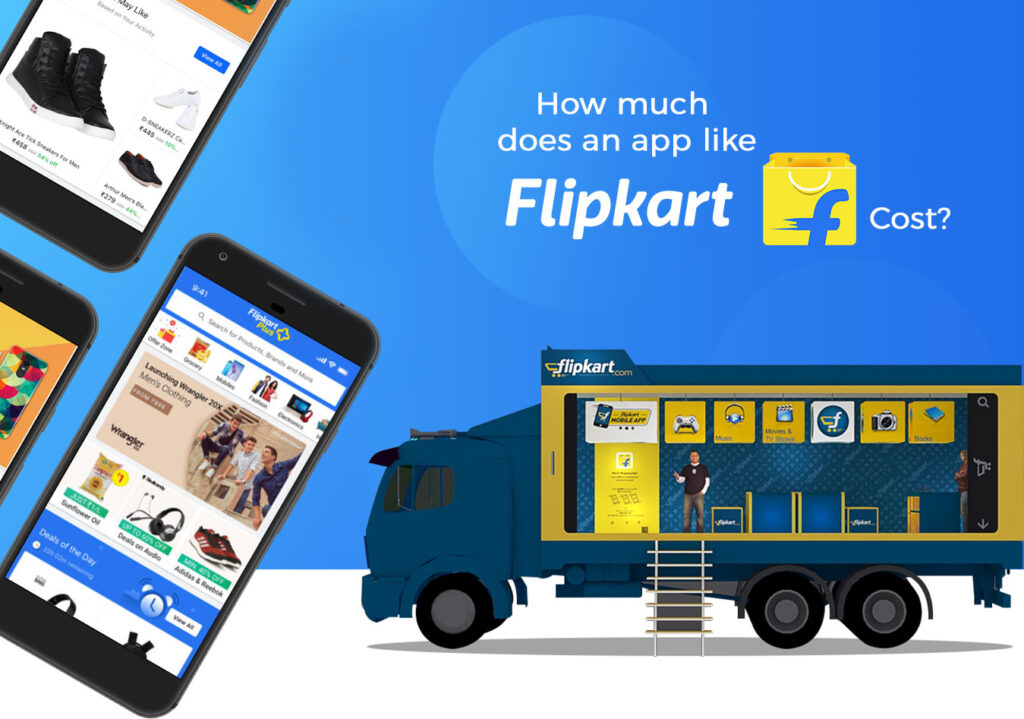 If you are running a supermarket and planning to switch to an online grocery delivery business, this is the right time to invest in on-demand grocery delivery software development.
Digital Healthcare Solutions
Healthcare mobile apps are like the heart of this modern health system. They ensure secure coordination and improve clinical outcomes. Driven by hassle-free appointment booking and consultation services, mHealth apps are popularizing in improving hospital management operations.
Mobile healthcare apps are like digital clinical platforms where patients and physicians can communicate with each other either by audio or video mode.
Teledoc, Generis, Healthtap, and MDacne are a few of the best healthcare apps for patients. Likewise, there also exist a few apps for doctors. These apps allow doctors to diagnose diseases, prescribe medicines, and interact with their patients 24*7. Epocrates, Medscape, and Skyscape are a few top medical apps for doctors.
Recommend To Read: How Much Does It Cost to Develop An Online Medicine Delivery App?  
Dating Mobile Apps Development
Driven by the continued rise in the revenues generated by the dating mobile apps since 2017, dating apps development is profitable in 2022. According to market research reports, the revenues from dating applications (Android/iOS) were increased from $2.05 billion in 2017 to nearly $3.08 billion in 2020.
Tinder, Bumble, and Badoo are a few popular dating apps that are going social and let people find exact matches to connect and communicate at their convenience.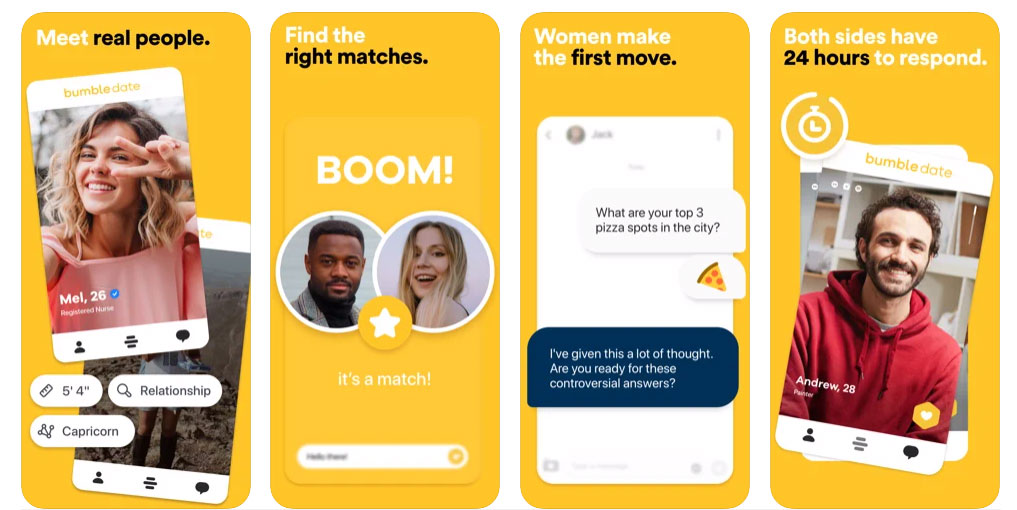 With the craze for dating apps, development of paid and free versions (with in-app purchases), both are well and appreciable. Unlike paid dating apps, freemium model apps development assists businesses in generating revenues through advertisements or giving access to premium dating app features.
If you are looking ahead to the dating apps development, we recommend you to go through the below article for getting helpful information about the benefits of dating app development, growth of dating mobile applications, and How to develop a dating app like Tinder in 2022?
Recommend To Read: How Much Does It Cost For Dating Mobile App Development?
These are a few best and fast-growing app development categories. Hyena, the best mobile app development company (USA, India, UAE, & Kuwait), is advising entrepreneurs and brands on the development of Android/iPhone-based dating apps, healthcare apps, food apps, medical delivery apps, grocery delivery apps in 2022 would be appreciable. Businesses can attract youth & adults and make profits for sure.
How To Make Your Free-to-Download App Profitable?
If you planned for paid app development, it's well and good. But, if you want to offer your services for free, then here are the best ways to generate additional revenues from your apps.
In-app brands promotion or advertisements
In-app purchases for unlocking premium features
Synchronization of e-commerce platforms
These are the three most significant ways of creating income from Freemium mobile apps.
Fill Form & Get more information on How to generate profits through free apps development?
How Much Does It Cost To Make Dating App With Basic Features?
The cost of mobile apps development depends on various parameters such as its complexity level, added features and functionalities, mobile operating system, and the mobile app development company that you hire.
All these factors will impact the final cost of mobile app development. So, estimating application development costs is a challenge for mobile app developers.
With over 20+ years of experience in mobile and web application development, Hyena estimates that the development cost of mobile applications with basic features for a single platform (either android OS or iPhone OS) would be around $25,000-$200,000. However, this estimated development cost range might increase based on the application requirements and hourly rate of the mobile app development service providers.