Top 6 Ways To Better Hold App Users and Increase App Credibility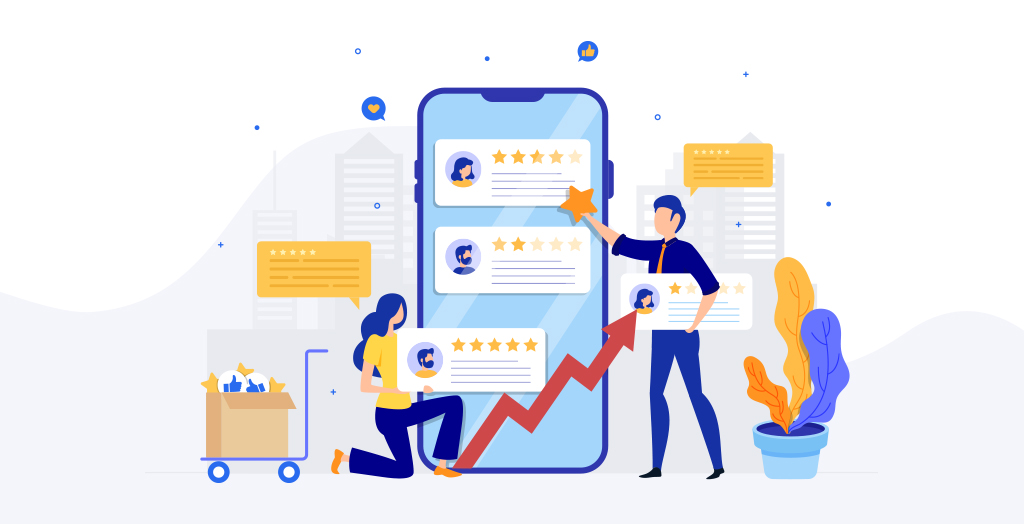 Top 6 Ways To Better Hold App Users and Increase App Credibility
Mobile applications or mobile apps are unbeatable resources for organizations to create a flourishing digital channel and deliver services online. Millions of Android apps and iPhone apps have been downloaded from Google Play Store and Apple App Store in a year.
Of course, why do people visit physical spaces of enterprises or retail stores, or medical pharmacies to buy products when they have installed mobile apps on their gadgets? No way right. People are unlocking their mobile devices and opening apps to fulfill their desired needs.
Millions of mobile apps for android and iOS across diversified services are available in Google Play Store and Apple App Store for download and use. Though the app stores have loaded with plenty of mobile apps, trends like digitalization, cashless payment drive, and online ordering habits have been forcing companies to develop a unique mobile app that reflects their niche and promotes services and products online.
Whether you go for free-to-downloadable mobile apps, freemium apps, or paid apps, based on the user's needs, your app will be downloaded and installed on end-user devices. So, to make your mobile app unique and stand away from the clone app crowd across the app stores, here are a few mobile app development tips for you. These tips help you create the best Android app or iOS app that improves user retention and engages your targeted audience for a long time.
How To Engage Users and Boost App Downloads? 
Here are tips to make your app successful and engage your end-users brilliantly.
Define Targeted Audience
Categorizing end-users and identifying their needs are the two most essential things that organizations have to perform before starting the mobile app development process. This will help companies to have an idea of what features will meet their user needs and address the right solution to their targeted audience.
The more the businesses know about their app users, the best app they can develop and offer more personalized services to them. Organizations that aspire to develop interactive mobile apps should necessary information related to their audience base, gender, age to build a user-centric app.
Simple & Collaborative User Interface
Simple User Interface (UI) always catches the attention of 80% of app users. Make sure that your app has an easy-to-use and easy-to-understand Log-in page, user profile management page, and other inner pages.
Hence, though millions of clone apps offer similar features and functionalities, the way you represent them in your app will matter a lot. If you design your app UI with eye-catching graphics and icons and perfect font size and style, it might be easy for you to grab the attention of users and retain them for a long period. Because simple user interfaces navigate your users through the app features and pages with ease.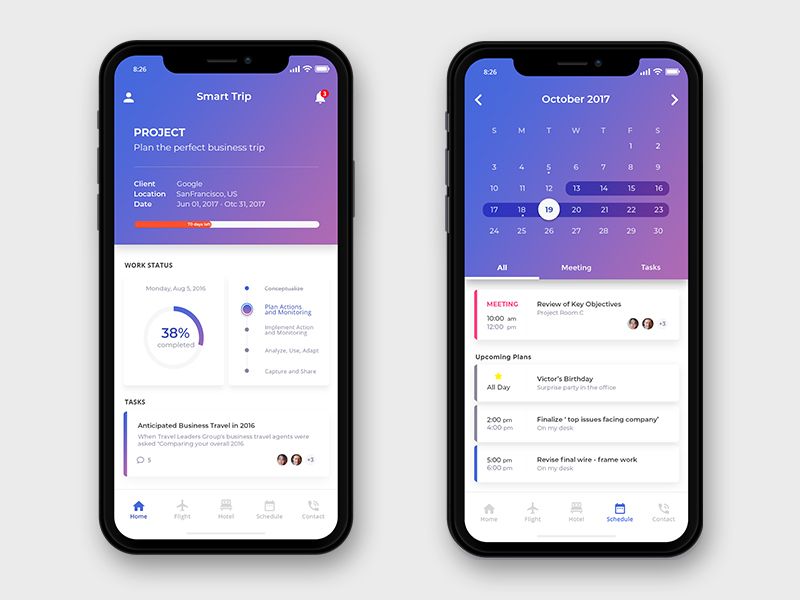 So, focus on designing a collaborative UI for better engaging your app users and letting them access all features and functionalities of your app in just a few clicks.
Further, the best mobile app development companies should also focus on designing stress-free and user-friendly registration and log-in pages. Because, as of a survey, apps with complex or lengthy registration forms witness higher uninstallation rates. Yes, approximately 42% of app users are quitting the app in the initial steps only.
Hence, the organizations make sure of offering an easy registration or onboarding process. Native mobile app developers should remember this while mobile application development. A mobile app with a simple registration process offers your app users quick log-in and gives instant access to app features and functionalities in a few clicks.
One more thing, Android and iOS Mobile Application Development Company should design a UI that gives your users the flexibility to log in through their social media accounts such as Facebook or Gmail. It will be a good approach to increase the user retention rate.
Ensure Simple Access To Features
Once the user logins into the app, your user should navigate through pages and access the features with ease. It is one of the crucial things that app development firms or app owners should remember.
If a user enters into your application, your app must provide step-by-step guidance about how to use every feature on the interface. It means a lot to them and makes them aware of the app's every feature. For instance, upon installing a banking application, the app should give a brief on home screen features to ensure easy usage.
The best mobile apps development companies like Hyena will keep an eye on what possible difficulties a new user might face and then focus on addressing solutions. With vast experience in native Android apps development, native iOS apps development, and web apps development, we think that end-users can develop a bespoke application for your audience.
Stay In Touch With App Users Through Push Notifications
Android mobile app development or iOS mobile apps development without push notifications feature is like, you have a smartphone but no charger to activate it. Yes, integration of push notifications is one of the best techniques for engaging users and increasing the app opening rate.
For instance, when your focus is on online shopping app development like Amazon, a push notifications feature will let your vendors send price alerts or new stock arrivals to app users. This app development strategy will increase open rates, create a profitable business, and enhance app personalization.
Similarly, if you are developing e-wallet or digital payment apps for Android or iOS, then you can remind your app users regarding their upcoming bill payments and all. So, besides quick, secure, and instant money transfer services, push notifications will increase app reliability. Hence, push notifications will act like communication mediums between the app users and application owners. Mobile app development agencies should never miss adding this feature to their client applications.
At Hyena (the best mobile app development company in the USA), we create cutting-edge mobile apps for Android, iPhone, and web platforms.
Let's discuss your mobile app development project, and our expert app development team can build the best app solution that digitizes your business operations.
Regular Updates Keeps Your App On Top
Regular updates to the existing mobile app with modern features or fixing bugs will boost user engagement. By updating your mobile app features and versions regularly, your brand can build loyalty across the user base.
As of a survey, the most popular and successful apps like UberEats, Amazon, PhonePe will send update notifications to the users at least once a month. It means that the apps are continuously upgrading their functionalities or visual effects as per the users' demand.
Here are a few other significant reasons why regular app updates are necessary.
Encounter the security gaps and upgrade the security features
Mobile application developers can fix bugs based on app performance and feedback.
Businesses can make the app compatible with continuously upgrading mobile operating systems.
Organizations can add or delete features to meet user requirements. It will boost user engagement and enhance app loyalty.
Businesses can change the app's appearance and brand logo (if they want to grab user attention).
Would you like to talk to a custom mobile app Development Company? Get in Touch!
Maintain Mobile App (Android/iOS) Quality
The quality of the mobile app plays a vital role in its success. App performance on end-user devices, its response, content loading time, and features you added in it all decide its quality. This could be achieved by developing apps with zero errors. So, before deploying your app on app stores, make sure that the app is free from bugs. The best Custom Mobile App Development Companies (USA) can create error-free mobile apps.
Get a free app development quote now!
Moreover, respond to your user feedback. Users would love to rate and give reviews to an application based on its performance. Google Play Store and Apple App Store will allow app users to express their views (positive or negative) on their platform. Of course, Google Play and Apple App stores will remove apps with poor content, performance, and reviews.
So, it is important to value user feedback, resolve the issues they are facing in your app, and evaluate the performance regularly to stay on top of app store rules.
Conclusion
Mobile apps development is the right decision for organizations to stay ahead of the digital competition. Hyena.ai is a top mobile apps development company in Chantilly (USA), Texas, Frisco, Bangalore (India). We have a team of app development experts who can handle across the value chain of app development operations from requirement gathering, UX/UI designing, development, testing, app deployment, and app maintenance.
Are you looking to hire the best mobile application development company?